Join us during MRO Europe 2022
MRO Europe is the largest trade show dedicated to airlines, OEMs, MROs, lessors and experts in the aircraft maintenance industry. The event takes place annually in a different European city and welcomes more than 7000 participants. It is an opportunity to meet and discover new technologies. Moreover, you can get to see new processes to improve maintenance activities, such as Donecle drones for aircraft inspection. The optimization of these operations is essential for all players in this industry to ensure the longevity and airworthiness of aircraft. The show is organized by Aviation Week and will be held this year at the ExCeL convention center in London. Close to London City Airport, the conferences will run from October 18-20th, and the exhibition will start on October 19-20. Donecle will display its latest UAVs and software innovations for drone-based aircraft automated inspection.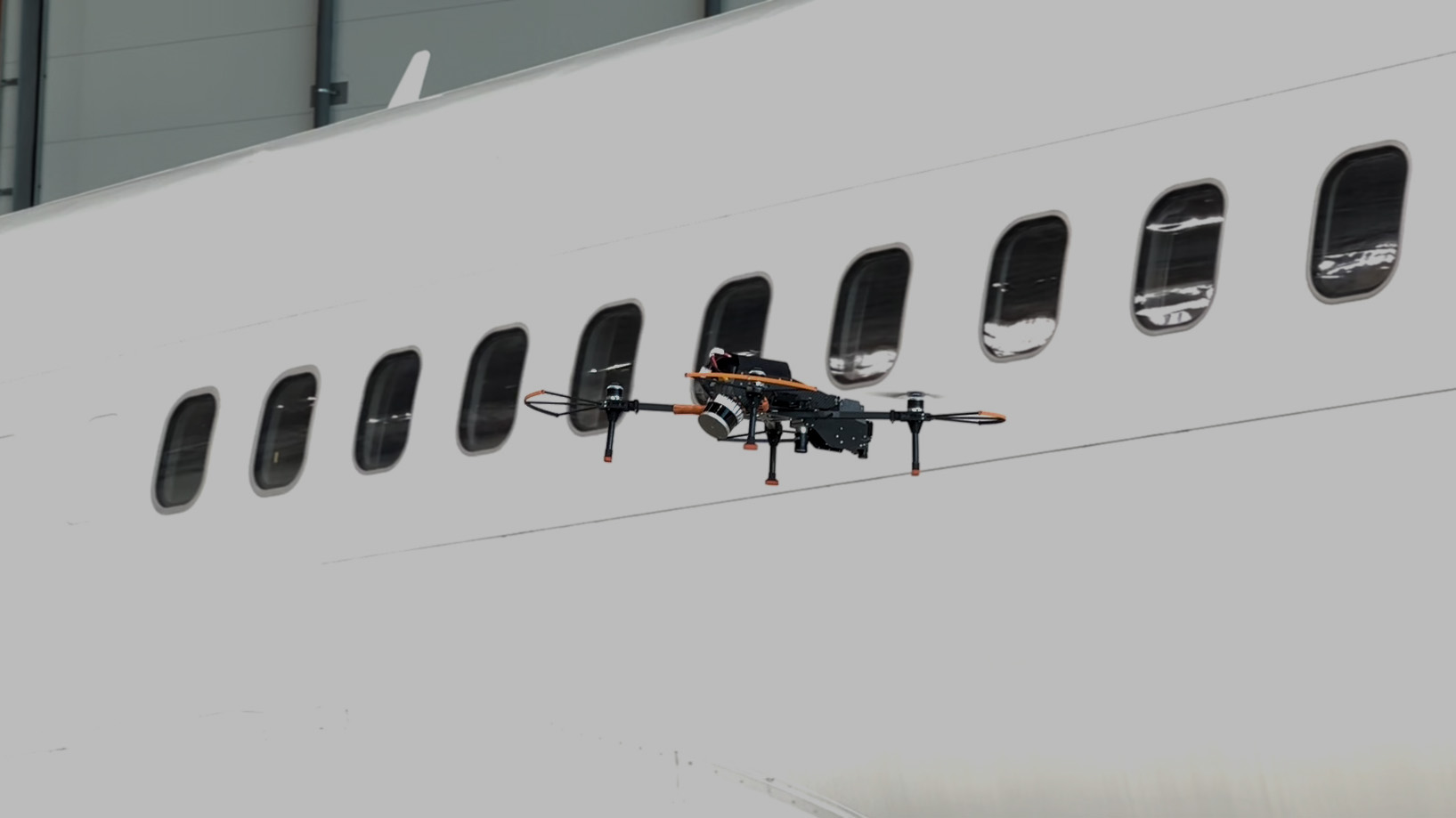 Join us for our fourth MRO Europe at Booth 2511B (floorplan), located in the French Pavilion. Come and witness a live demonstration of our Iris 3D drone designed forfor dent detection and measurement on aircraft's exterior surface.
Additionally, you will have the opportunity to learn more about the Iris solution for general visual inspection with an automated drone, enabling full aircraft inspections in less than 2 hours.
Please book an appointment with our team during the show: https://www.donecle.com/contact/
Location:ExCeL London
Royal Victoria Dock
1 Western Gateway
London E16 1XL, UK
www.excel.london
Exhibit hours:
October 19: 9:30-17:30
October 20: 9:30-15:00
For more information about the MRO Europe 2022:
https://mroeurope.aviationweek.com/en/home.html