We are very glad to announce that AFI KLM E&M has renewed its cooperation for a new 12-month period, confirming its trust in Donecle' solution.
Josselin Bequet, CEO & co-founder of Donecle, says: « We are very happy to renew this partnership with AFI KLM E&M which has been the pioneer among airlines-MRO to test and integrate drone inspections in maintenance activities. Since 2016 AFI KLM E&M has played an essential role in the development of Donecle's drone, by providing us with valuable feedback on their needs, sharing information on inspection process and feeding us with requests for improvement and new capabilities."
A successful 2019 year

"2019 has been a busy year with a lot of new tests and development such as experimentation on AWACS (with the support of the French Defence Agency for Armed Forces – DGA) or first tests on Air France widebodies aircraft" explains Josselin. "AFI KLM E&M helped us to make our drone platform and image analysis software evolve. In particular, we worked together on how to use the drone analysis for paint evaluation. It helped AFI KLM E&M to better optimise their aircraft repainting program and to get complete and objective data in case of warranty claims. For markings checks, the feedback and high level of demand of AFI KLM E&M team helped us to improve the detection of placards. It pushed us to investigate deeper and to develop brand-new algorithms to increase the reliability of our analysis and to make the process as much automated as possible."
2020 perspectives
"With this renewed 12-month cooperation, we will keep working together in 2020 to enhance the current capabilities of our solution as well as to explore new use cases" says Josselin.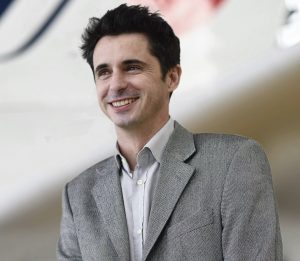 "Tested and approved through The MRO Lab, the innovation program of AFI KLM E&M, the solution developed with Donecle is now used for more than 2 years on the Air France fleet" says James Kornberg, innovation director at AFI KLM E&M. "The drone inspections performed by our technicians allow with one single operation to control several items (as stickers, paint, lightning strikes,…)".
Keeping expanding drone usage
AFI KLM E&M has been developing Donecle's drone in its CDG Airport site since 2016 on its A320 family fleet. About 10 people have been trained so far, and 10 more people will learn how to use the solution in the coming weeks to keep expanding the utilization of the drone.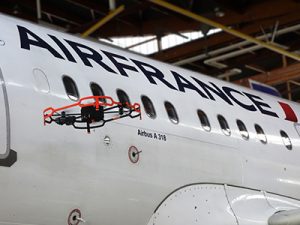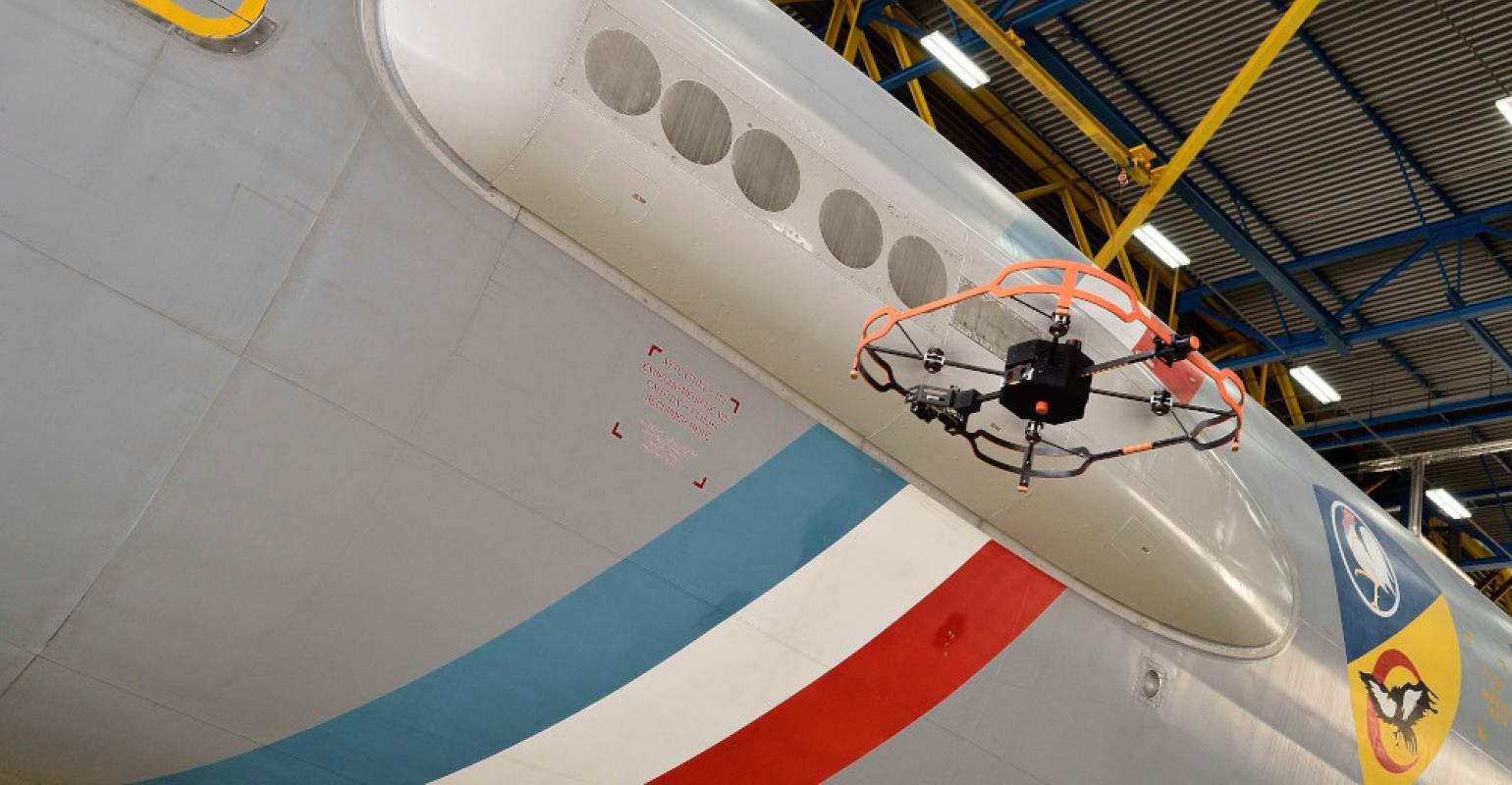 Credit: AFI KLM E&M