2019, what a year!
It has been a busy year for Donecle, full of successes and key achievements among which:
New contracts including Austrian Airlines, AAR, LATAM Group and a few others undisclosed
More than 1000 inspections flights in our customers and prospects premises
Participation to several international events and conferences
New aircraft models including E-195, AWACS and other civil and military aircraft
Demonstrations in more than 12 countries worldwide
Awards and recognitions: recognized by Forbes as part of the top 100 most innovative French startups and laureate in the MRO category of Aviation Week 2020 awards.
Learn more in our 2019 review infographics below!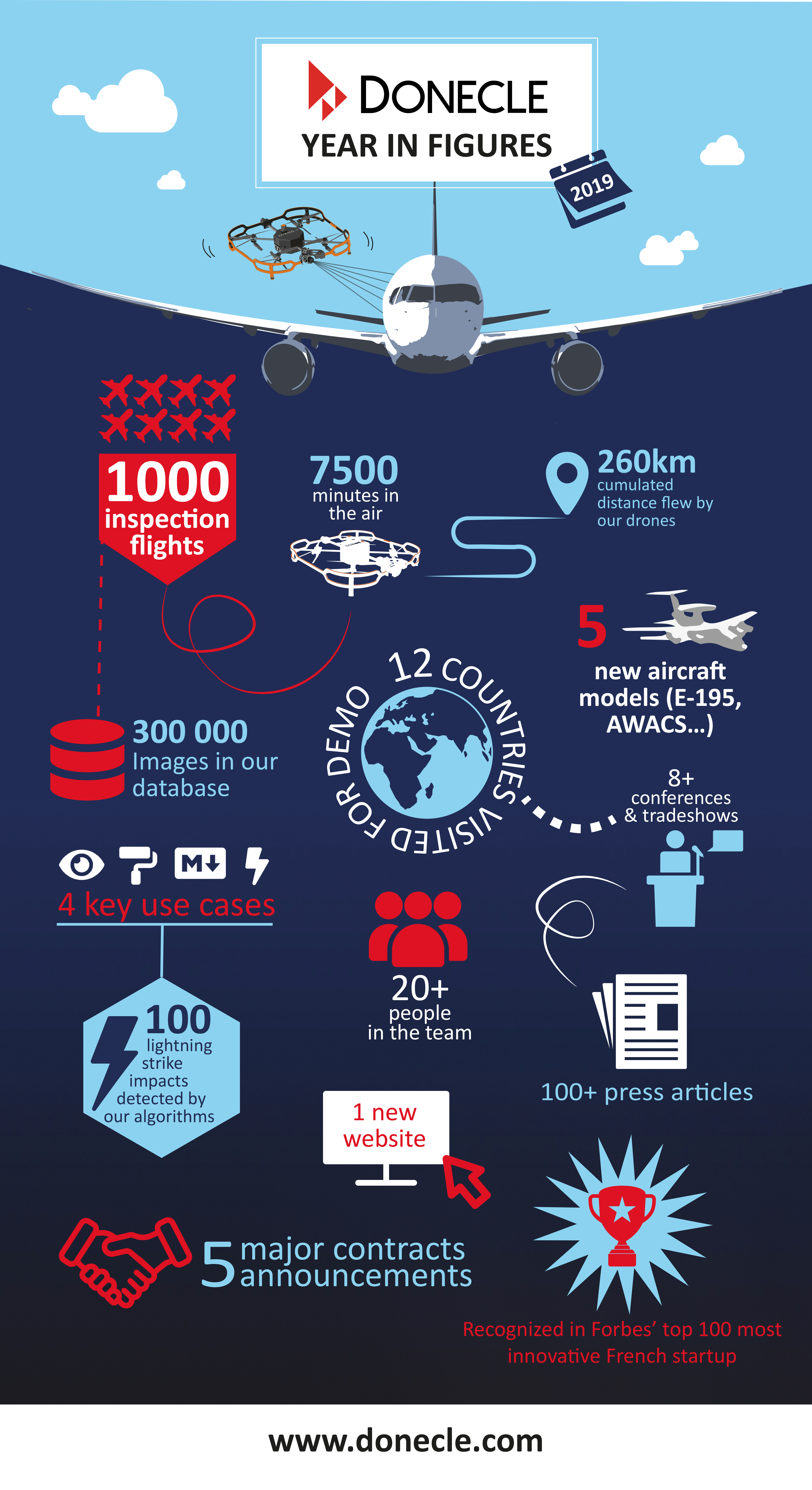 Thank you 2019, and hello 2020!